Opportunities for Volunteers.
Grow Waldo Garden Building Event with KCCG
May 18th, 2022  – with Kansas City Community Gardens: Help us shovel some dirt and build 5 raised beds.
Sign-up Here > HTTPS://SIGNUP.COM/GO/CIZFETF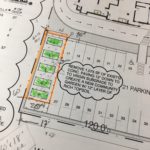 We need your input…
We need contributors, leaders, mindful folks-You, know, the people to help drive the Waldo Hub's direction and be able to provide guidance and help achieve our Mission and Vision.
Be willing to meet bi-monthly, share ideas, run a committee, and provide guidance to the Board of Directors.
Areas of Need: Arts Programming, Wellness, Kitchen Management, Capacity building, HR & Employment, Entrepreneurship.
Sign Up and Join Us!