Founder, General Manager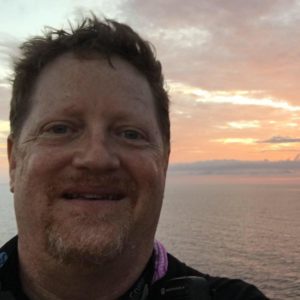 Leo has spent a life committed to community and working in the performing arts, audio engineering & sound design, IT project management, Quality and non-profit management.
A KC native, He grew up near Waldo on W. 88th Terrace. Spent early birthdays at Zepi's Pizza. Summer days as a child at the DQ on 85th. He attended Pembroke Hill, UMKC and University of Missouri – Columbia and earned a BA degree in Communications. He co-founded the Human Observation Lab (1988-1990), a pioneering downtown community arts space with Gorilla Theater and Stimulus & Response Co. performance art group. While finishing his degree at Mizzou, Wetherill was a firefighter with Boone County Fire District ('92-'94) and also spent 5 years in live audio production as FoH engineer, production manager (The Blue Note) and tour manager. In 1995, he co-founded ThoughtPort Internet service in Columbia, MO and served as Communications & Web Services Creative Director. He returned to KC in '98 and moved to Sprint PCS in '99 where he was an IT Project manager, Supervisor and Quality test manager until 2005.
He transitioned to nonprofit management in 2012 and created the SoundPlay Audio Workshops at Paseo High School with Otherworld Media and producer/director Judith Walcutt until 2016. Wetherill has been working on the Waldo Hub concept since, surviving Covid and occasionally runs the FoH sound on a Legendary Rhythm & Blues Cruise stage.
Past Board memberships: New Wave Corp (KOPN radio), Gorilla Theater. Advisor to NATF/Hear Now Audio Festival. 2013 Charlotte Street Foundation KC Arts Pioneer.
He is the Executive Director at,  Leo Gilbert Wetherill Foundation Inc.